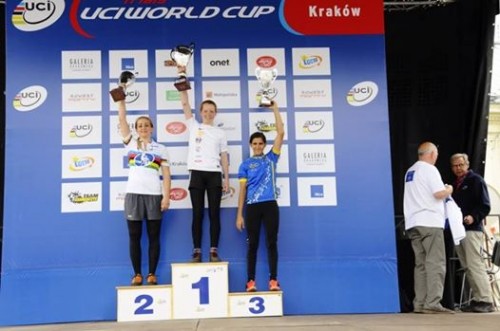 Here a new video by the Union Cycliste Internationale. Enjoy the video of the women's race
Big surprise in the first women elite race from the first Trials World Cup of the year – just watch our women elite final clip.
Tatiania Janickova, the great favourite who won prolifically last year, wears her rainbow jersey at the start of the women's event on Saturday May 31. Her compatriot Christina Sykorova and Spanish rider Lua Vizcaino, who flanked her on the 2013 World Cup podium, are set to be her main rivals again this year. Multiple World Champion Gemma Abant from Spain also compete and is keen to return to winning ways.