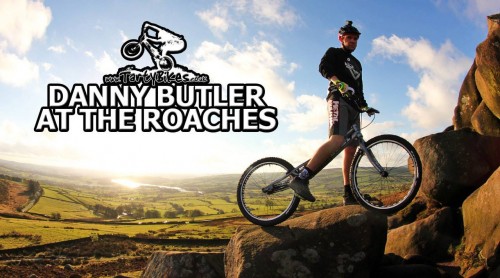 El piloto británico Danny Butler nos ofrece, en colaboración con Tartybikes, su nuevo vídeo sobre la Crewkerz Cleep, filmado en el magnifico paraje llamado 'The Roaches'. Hay un código de promoción para un descuento sobre la Cleep en el vídeo!!!
A principios de enero se filmaron estas imágenes en el paraje The Roaches con TartyBikes y el piloto oficial Crewkerz Danny Butler. A pesar del viento y el frío, Danny consiguió sacar unos buenos pasos sobre su Cleep.
La Crewkerz Cleep está disponible en TartyBikes con un descuento del 20%!! Si usáis el código de promoción del vídeo tendréis un descuento adicional de £100. Para más información podéis seguir el link: tinyurl.com/crewkerzcleep
Disfrutad de las imágenes:
Danny Butler at The Roaches from TartyBikes on Vimeo.