La première manche de la King of the Rock Biketrial Cup a eu lieu le 30 juin. C'est sans surprise que Rick Koekoek a remporté l'épreuve devant Michel Bos.
Voici Rick Koekoek sur la plus haute marche du podium, un sourire qui fait plaisir à voir

Janis Oing remporte la course expert devant Jose Juan Arlandis Jara et Erwin Bos.
Merci à Ruud Janse pour les photos. Vous pouvez retrouver l'ensemble des images sur son site internet http://www.trialpix.nl/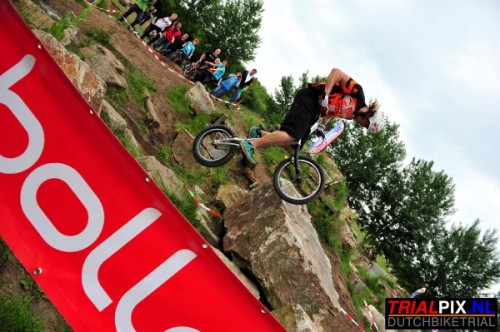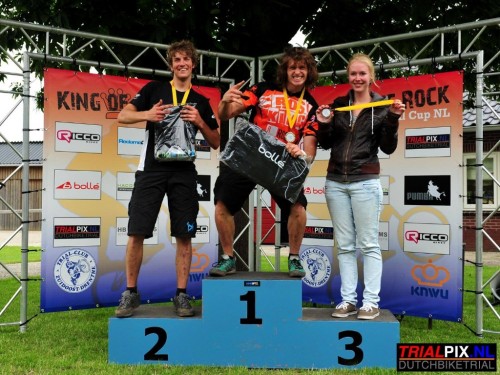 Voici la vidéo de l'épreuve.