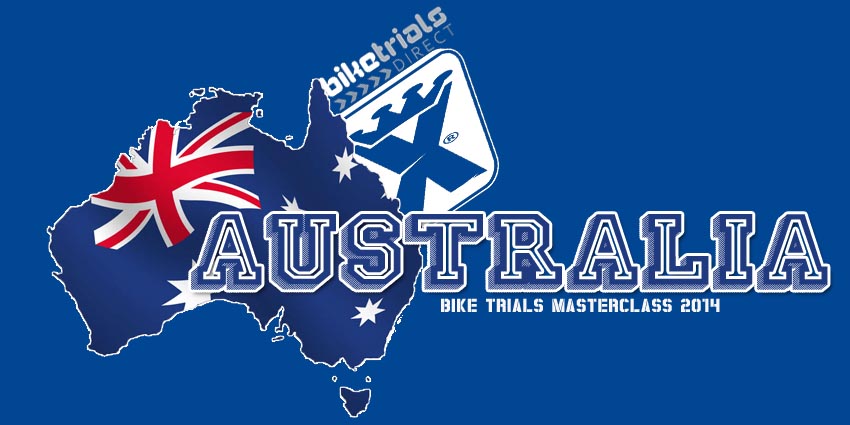 Aurélien Fontenoy stay in Australia for the Australia Bike Triaks Masterclass 2014 with the shop biketrials direct, here some words before his come back in France.
"Hello,
 I'm actualy in Australia for 2 weeks. I organise with a Trial distributor Trial School and meeting in differents cities at Melbourne – Sydney and Brisbane.
It's an amazing trip. Sun is here, riding is very good and people are realy friendly !
    I meet lot of shops too. It's good oportunity to present your products. I'm sure that most of them will order soon ! I have good influence here.
    We are building also 2 movies. one for Epic TV and an other one for my Webserie. I have aslo film Technical clips (bike and gym) with the distributor available soon.
    Hoping you will like my photos.
    Have a good day,
Aurélien FONTENOY"