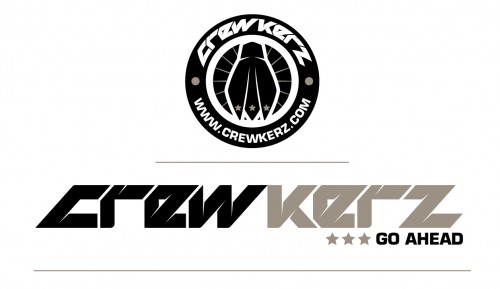 A littel while ago Christian Gugliotta announced that Crewkerz would present a new strong partner to develop new products. We now know the name of that company, it is called Wild Performance Parts (WPP)!
Trial Inside: A few weeks ago Crewkerz announced a new partner! Can you tell us a littel bit more now?
Crewkerz: For over one year we are in contact with Pierre Marie Roussange, manager of Wild Performance Parts (WPP) to find the best partnership between the two companies in order to advance the level of the WAW components and to offer riders the high-end products that were absent from the catalog Crewkerz / WAW.
Trial Inside: Crewkerz component has its own brand with WAW? How and why did you decide to partner with another company?
Crewkerz: The WAW components fitted to the bike brand CREWKERZ including top models (Cleep, Cleep II, 20 " and 26 "), the WPP WAW stamped components will be for all those who love the 'ultra high range " whether for recreation or competition use.
The combination of two companies (see above) allows the development of certain products that require a significant financial investment and also reduces the risk for both. There is also the crossover / merger of ideas that give birth to beautiful things.
Trial Inside: This work with Wild Perf will they  ever be mounted on the Crewkerz bikes?
Crewkerz: It is not excluded.
Trial Inside: Crewkerz fervently defends the solution as standard with the AS30 pedal that was chosen by GT.
Is this a good solution for the discipline, a way to combine resources as needed?
In the MTB world branding is mainly based of the frame!
Crewkerz: Before the arrival of Crewkerz, it's been almost 10 years since nothing had actually moved into our little world. We had a choice of light or no part, but everything looked like. Nothing was dream like Koxx, Megamo, Explosiv had been able to do in the 2000s.
Crewkerz appeared as an alien in the world of Trial, while we just upgraded to the cycle industry. It was important get this connection to be 'respected' in this environment.
The track record  of the AS30 is amazing, we weren't wrong!
Trial Inside: So Crewkerz opens a new door by collaborating with WPP?
Crewkerz: Yes, with this partnership, which is also a first in Trials, we can achieve product goals that would not have been possible if everyone had remained in his corner.
Crewkerz brings a consulting firm, experience, dealer network and logistics. WPP offers a new analysis, new ideas, a very strong desire to perfection.
This set promises great things, passion remains our biggest common.
Trial Inside: At the moment we have no information about the components that will be created by this collaboration … stay tuned.