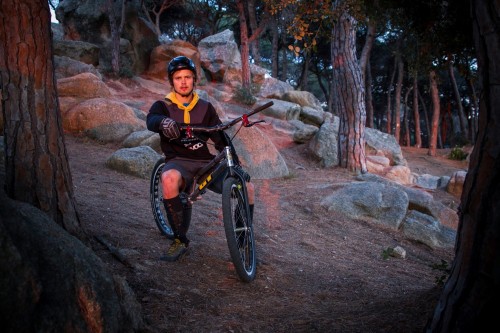 Eirik Ultang from Norway share with us his new video: EIRIK ULLTANG X BARCELONA // 2014. Here the interview and the video.
Trial Inside: Hello Eirik, you train a lot in Barcelona. What's your goals for the new season?
Eirik Ulltang: Hi! I trained a lot yes. Not sure how much I've progressed, it's hard to tell from day to day. But I hope to do better than last year for sure.
Trial Inside: The World Championship 2014 was in your country. This is give you lot of power to give your best!
Eirik Ulltang: Worlds in Norway is going to be real cool. Hopefully I can perform way beyond my best, and do great. But, let's face it: I still have a long way to go, and I can't hope for too much. But I train every day with the Worlds in back of my mind.
Trial Inside: Do you think the World Championship could help the Trial in Norway and why?
Eirik Ulltang: I think the Worlds could give a boost to the trials scene in Norway. The mai stream media is paying more attention to us, and hopefully more kids will realise how amazing the sport is.
Trial Inside: You ride on the GT of Kenny Belaey, what do you think about this frame?
Eirik Ulltang: I do. I really like the frame. The quality is immense, so solid materials and weldings. And the geometry suits me perfectly.
Trial Inside: Thanks my friend see you in the European championship
Eirik Ulltang: See you in Poland. As always, thanks for the support!
The video