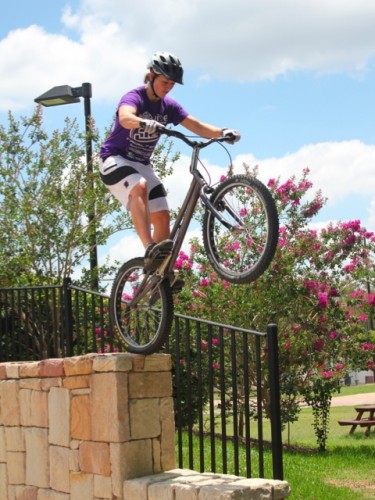 Janine Jungfels has teamed up with Echo for the 2014 season and will be riding their 24″ bike. The 24″ echo frame has been build up with Trialtech components. below you can find the official press release.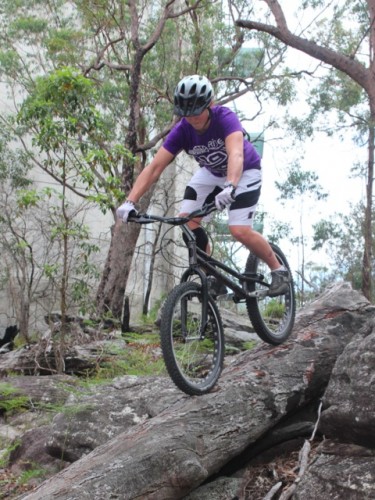 PRESS RELEASE:
New video and new bike from Janine Jungfels
In 2013 Janine Jungfels made trials history by winning Australia's first ever trials medal at the UCI World Championships. Since returning from South Africa Janine has been training hard, working towards her goal of one day being crowned trials world champion.
For 2014 Janine has teamed up with Echo Bikes and her returning sponsor Trialtech Components to put together a brand new bike. In a big move Janine has upsized to 24" wheels, using Trialtech Components to build up a Echo Trials 24" frame. In an interview with ExpressiveBikes Janine said "I'm feeling really good on the 24". It just seems to be the right size for my height and riding style."
Janine will also receive continued support from Ride Mechanic and their range of Australian made bike lubes and cleaning products. Cleaning Equipment Consulting has also offered their continued support for the new season. Janine will also continue her long standing relationship with ExpressiveBikes featuring in their Australian trials shows and also receiving product support.
To show off her new bike Janine has uploaded a new YouTube edit of her training in some of her favourite local spots in South East Queensland. The new video shows Janine looking very comfortable on the bigger wheels and in good form for the upcoming Australian Championships in March.
Watch the new video at: http://youtu.be/Txjq9qVFtR0
Janine also has a brand new website www.janinejungfels.com
Click on over to find out more about Janine's 2014 campaign and follow her progress.
You can read an extended interview with Janine Jungfels at www.expressivebikes.com