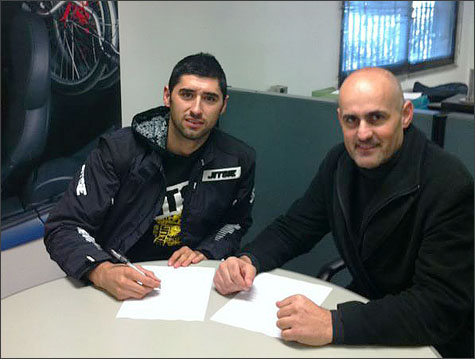 This afternoon Monty announced the extention fo the contract with Dani Comas with 1 year, which makes him a Monty rider till 2014.
This renewal of the contract between Dani Comas and Monty also confirms the return of Dani to the UCI races after being absent in 2012.
Good news for the Trials community
Here is the official press release:
« Dani Comas will be our number one pilote of competition team "Biketrial des Bicicletas Monty" for another year. After several contacts with the rider, we extended Dani his contract with one year on January 30th.
Dani Comas will be the main rider of our team and he will participate in the world championship Biketrial and the world championship UCI, with the objective to win both titles. He will be riding the Monty M5 to defend his Biketrial title and to win the UCI one.
Another season with one of the few riders that are capable of winning both titles.»