The Cesar Cañas Trial Academy presented its competitoin team Friday evenign. It has become obvious to see a number of young riders in the competitions with the jersey of the culb, but Cesas Cañas decided to support these young riders by creating his own team with riders from his own club but also some other riders, if they have ambitiion and promissing results.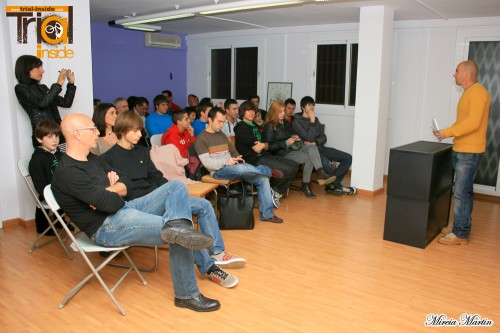 The team consists of 12 riders between 10 and 22 years of age. There will be 2 teams: the official and the B-team that will share certain advantages but also will have their own characteristics.
Here are the 2 teams:
OFFICIAL TEAM
Domènec Lladó
Ferran Escudero
Ferran Granollers
Gerard Trueba
Lua Vizcaíno
Max Serra
Nacho Heredia
Pol Cabré-Verdiell
Toni Guillen
TEAM B
Arnau Codina
Ferran Sánchez
Joan Ginestà
Marc Novoa
Marc Viñas
The riders of the official team already been on the podium at national and international competitions.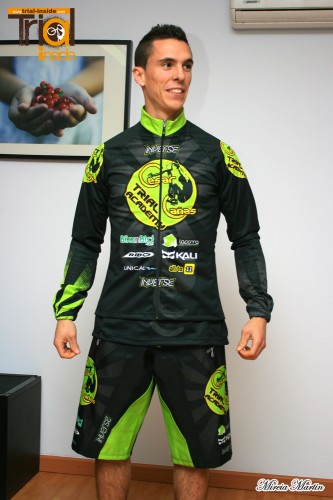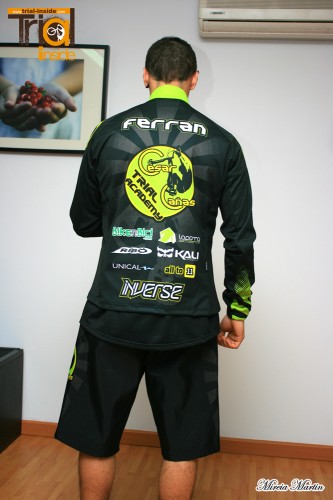 The team will wear the colors you can see on the pictures taken by Mireia, where as the B-team will have its proper colors.  Inverse provides the clothing and Kali the helmets. Ribo will provide the team with shoes. As for the equipment, the riders have the support of Bikenbici, Amg Bikes and Monty offering reductions to the riders.LaPoma Bikepart offers the accomodations.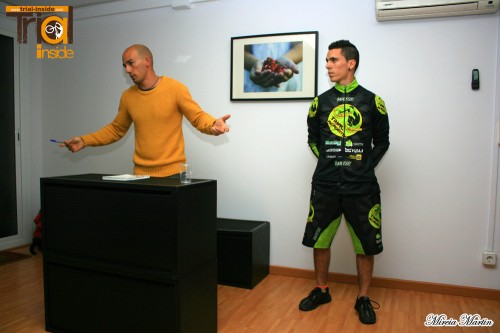 You could think this is just another team, but the project offers a lot more to the riders as they have a communication platform, a nutrioniste, a mental coach and a physical trainer. Enric Gibert is in charge of the communciation of the team to keep the media informed and putting the team in front of the different partners. He is also the mental coach, which is important to allow the young riders with their concentration and manage the competitions at the important times. Nutrition is also an important aspect as it is the engine of theriders and managing this helps the perfomance of the riders. and at last the physical trainer making training schemes to get a better condition and recuperation.
So another page in the trials history that starts, and that promeses a nice future for the young riders of the team we will certainly set some good results in the competitions.