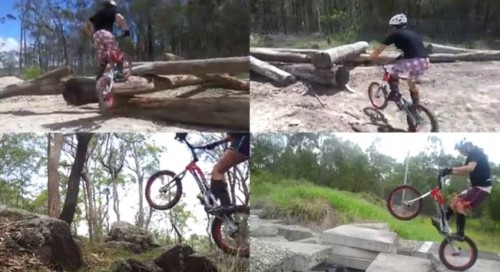 Today we bring you a video of the 2012 World Champion UCI and Biketrial,  Gemma Abant, recorded during her stay in Australia,  in December 2012.
The video was made by Morgan and Cam Driessens, largely in the backyard of the family home, where Morgan usually trains.
We can see Gemma in a predominantly technical training also some nice sidehops and transfers between the obstacles.
Enjoy the movie: