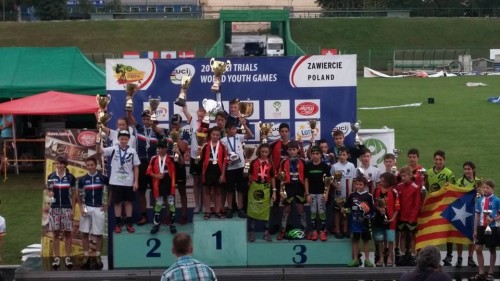 L'équipe de Trialstyle était en Pologne à l'occasion des Jeux Mondiaux de la Jeunesse. Comme à leur habitude il nous propose une vidéo de la compétition.
Merci à eux
On vous laisse apprécier les images et les jeunes champions.
Here is the Video of the World Youth Games in Zawiercie (Poland) 2014. We are sorry that we can´t show all the riders, but that would take too long. Leave a comment or press like/subscribe! Enjoy watching!
Location:
-Zawiercie
Riders:
-Worlds top youth Trial riders
Mucic:
-Calin – Break My Fall (extended)
Camera:
-Jannis Oing
Cut:
-Jannis Oing