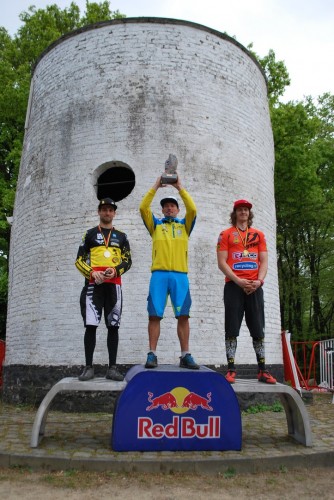 Today the 2nd round of the Belgian Cup organized by Enter-Bike and the International Trial team was held in Kluisbergen. This was also the first round of the Belgian Trials Pro Series, the first of the three  C1 competitions in Belgium. Ronny Belaey build the sections together with Stijn Vandaele and Marc Coen. There were 3 sections with rocks and 2 zones in the natural build like in the old days.
In the Elite category Kenny Beleay won the competition. Iciar Vandenbergh finished 2nd and Rick Koekoek completed the podium.
The junior category was won by Leonard Romain, Gerolt Vanderborght was 2nd and Daan Boverhof from the Netherlands was 3rd. It was the first victory of the young Roman Léonard in the Junior category.
The cadet category was won by Bill Marshall. Roman Lassance finsihed 2nd and 3rd Romain Maniet completed the podium.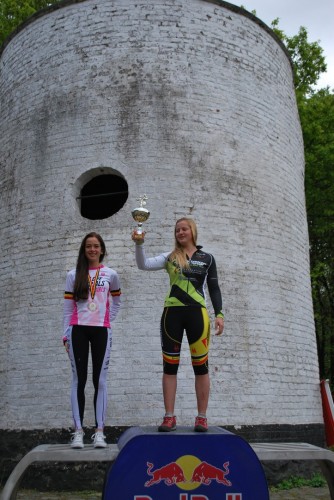 In women's category the same podium as in Gilly victory for Perrine Devahive. Charlotte Coen finished 2nd wearing for the first time the new colors of Love Trials For Girls.
Here are the pictures of the podiums by Robin Pelleman: