Sphere Bike, The Ozonys shop, launches pre-orders for the  Curve Hydroformed which we presented with Abel Mustieles during his first 20″ training. Price of the bikes: 2080 – 2150 Euros.
You can pre-order the Ozonys CURVE 2012 bikes.
Important, there is a risk of the CURVE 20″ being out of stock once he becomes available. It is best to pre-order one if you want to be sure to get one.
For the pre-orders, you need to make a reservation with a cheque at the time of the pre-order. The cheque will be cashed in a couple of day before the bike is shipped.
More information: info@spherebike.com or SPHEREBIKE at +33 3 54 48 06 57 Monday to Friday  9h00 till 17h00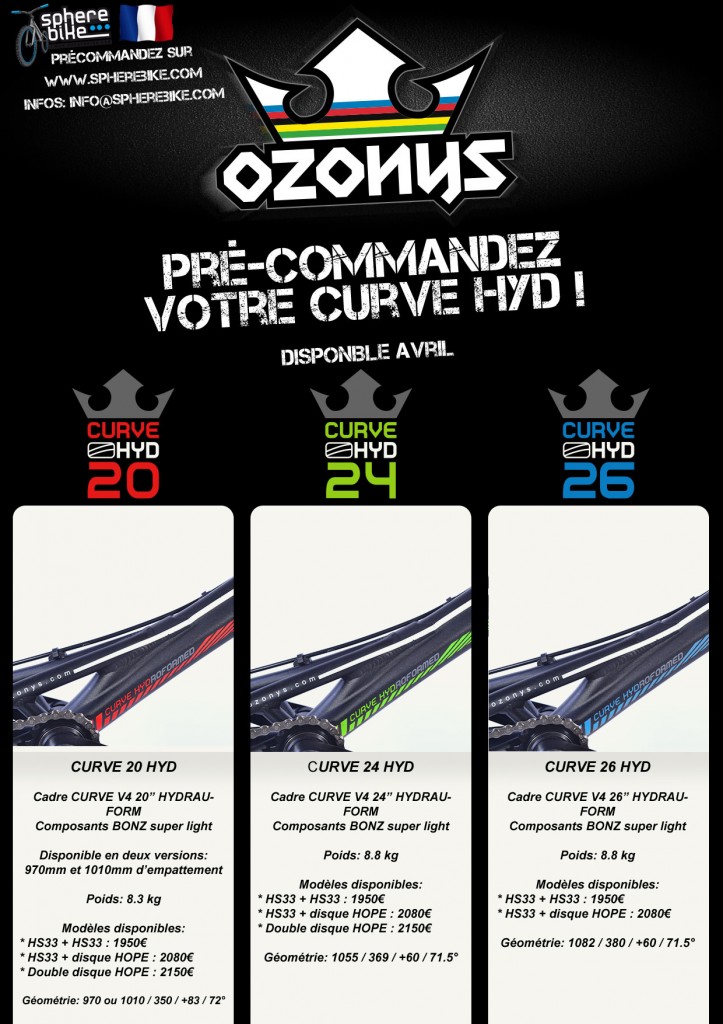 Bonz also presented its chain tensionor escargot BONZ RACING titanium. Here are some images.