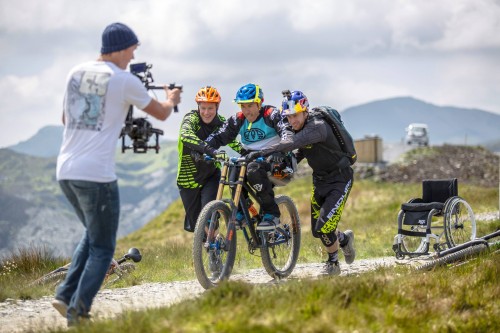 Martyn Ashton – Back on Bike !!!. No more words can explain, Martye was a men, the men… COME ON MARTYN, Keep riding.
Looks, Likes, Learn and enjoy your life like Martyn
After sustaining a life changing injury in 2013, Martyn Ashton, mountain bike and Road Bike Party legend, is Back On Track.
Subscribe to GMBN: http://gmbn.eu/subscribe
Following his injury in 2013, Martyn Ashton, trials legend, creator of Road Bike Party 2, and, above all family man and bike rider, began his inspirational journey to get back on track. Joined by his friends Danny MacAskill, Chris Akrigg and Blake Samson and filmed by long time collaborator Robin Kitchin, this is Martyn Back On Track.
Leave us a comment below, and please, LIKE and SHARE this video.