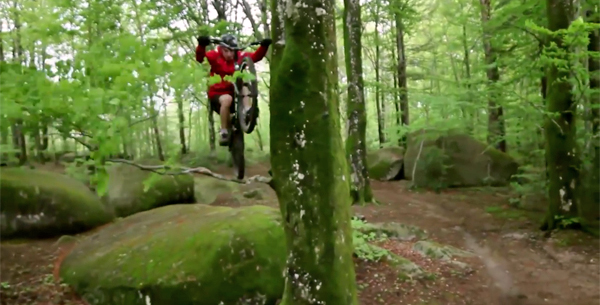 Maxime Tolu nous avait présenté un teaser prometteur en attendant sa nouvelle vidéo qui signe son arrivée sur un vélo Crewkerz au côté de Christian Gugliotta.
Voici la vidéo ou il nous raconte son histoire d'amour avec Atomz puis Crewkerz. Par la suite il nous permet de le suivre sur le magnifique site du Massif du Sidobre. Un ride fluide et attractif, merci Maxime pour ces images qu'on vous laisse découvrir à présent.
Bike: Crewkerz freed II.
Location: Massif du Sidobre.
Filmed by maxime TOLU with assistance of Guilhem St PAUL and Aymeric St PAUL.
Produced and edited by maxime TOLU.
Additionnal competition footages : Ttrial inside & Bjoern HENRICI.
Songs :
Flume – Sleepless feat. Jezzabell Doran
Fellow Bohemian – Beacon