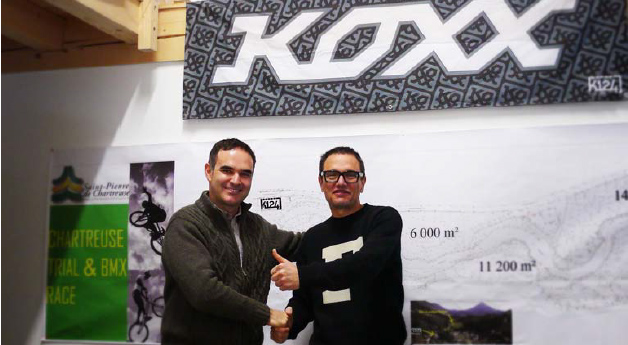 KOXX welcomes new S curve in its capital as of February the 26th, 2013.
"After twelve years at the forefront of innovations and success in competitions, KOXX limited, with key brands K-124, KOXX, TRY-ALL, FRENCH-ID, KOXX-ONE, speeds up its development in trials, BMX, Kick Scooter and Unicycle.
To carry out this ambitious strategy, KOXX welcomes new S curve in its capital as of February the 26th, 2013. new S curve is the participation and investment fund of Manuel Patrouillard, Partner at McKinsey Geneva until end of 2012. Manuel Patrouillard also joins KOXX management team, together with its founder, Dom Hermance.
Building on this momentum, KOXX reinforces its commercial team to improve customer and after sale services; it has also increased production volumes in order to face customer demand. In parallel and to keep up with its technical leadership, the R&D department led by Dom Hermance is doubling down in design, with new products even more mature and innovative as well as completion of product ranges.
As for technical innovations, KOXX announces the introduction for 2013 of a new TRY-ALL high end crankset and a 20'' carbone fork. A new Trial tires range is also in development and will be available in the second semester of 2013. To complete its SKY and KLOUD innovations in the high end segment, KOXX is rebuilding its ENTRY family, with the introduction of 4 models and a 20'' Kid. A new middle range frame called STORM will appear very soon.
Many other projects in the various worlds of KOXX / K-124 are already in the starting blocks !
For more information, please check our website www.k-124.com as well as the other websites of the group.."
Source: Koxx