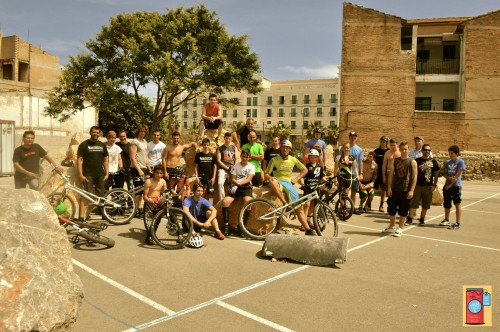 As we have seen last week Kenny Belaey and Enter Bike organized a Trial Bike Jam in Spain at Kenny's place. Many Elites riders were present:  Jack Carthy, Abel Mustieles Rick Koekoek and Rafa Tibau Roura as well as Perrine and Charlotte the 2 Miss Trial from Belgium. After several sessions at the edge of the water in natural conditions, everyone went to the Valencia Park to find Juanda de la Peña.
Fien Lammertyn has made many photos that we show below.
Before that we invite you to discover a Video  from Juanda on his Kabra dating last week. This will allow you to get familiar with the style of Trial Park and maybe want to  to make the travel.
"Big thnx to @[668267142:2048:Juanda de la Peña] & www.bicicletate.com
pics by @[1519743606:2048:Fien Lammertyn], @[106201216189341:274:enter-bike.com]"
From Enter-Bike Jam Sessions: Valencia, posted by enter-bike.com on 4/24/2014 (69 items)
Generated by Facebook Photo Fetcher 2