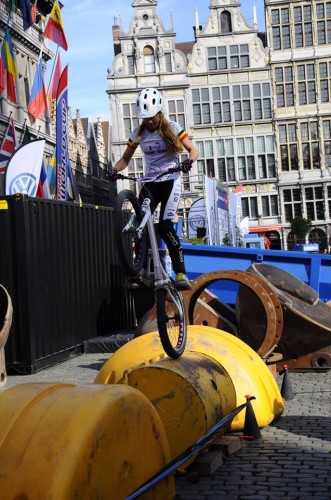 2013 is coming to an end, and this is our last newsletter of 2013.
We had a great season this year . Perrine and Charlotte both finished 1st and 2nd in the Belgian Cup and at the Belgian. Perrine is Belgian champion 2013 and also won the Belgian Cup . Charlotte took silver in the Belgian championship and ends in 2nd place in the Belgian Cup. Internationally our girls have done well also . Perrine is 2nd in the UCI rankings , finishes 5th in the overall classification of the World Cup and earned a 5th place at the World Championship in South Africa.
Charlotte is 7th on the UCI rankings , and will move into 6th spot by December 31st  thanks to the victory in Charleroi , finishes 7th in the overall classification of the World Cup with a best performance in Antwerp with  a 6th place.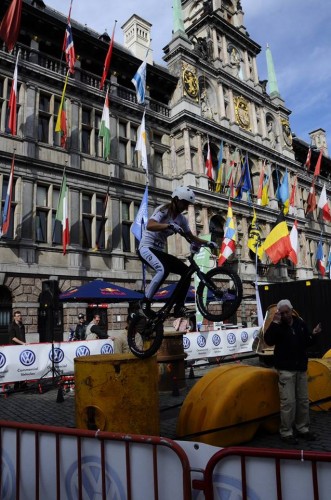 We would like to take the opportunity to thank our partners enter-Bike.com; TEVA; Cross King; SUPACAZ; POC; Nutrisport; MTBcoach.be,  et NODRUGS for their cooperation in 2013! Unfortunately, we have to say goodbye to one of our partners in 2014: Teva . We can enjoyed workin Teva for the last 2 years but since they are moving out of the bike market they have decided to terminate the collaboration. THANK YOU for those two wonderful years together!
We have also been busy preparing for 2014. The website will be changed this winter . He will become much more dynamic . The homepage already gives you a small idea : www.ILoveTrialBikeForGirls . As you can see we have a banner on the home page. This will be used to highlight certain actions by our partners.
We are also still talking to me some additional partners, and there are also some other changes we are making. More on that in our 1st newsletter of 2014.