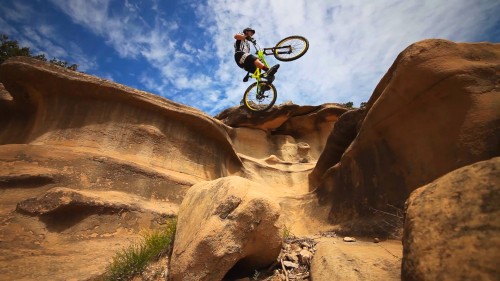 Le vice champion du monde UCI Trial 2014 en 26 pouces a eu une préparation plutôt nouvelle cette année. Il a multiplié les shows et les voyages mais il a aussi explorer le monde de l'enduro Trial sur son Orbea qui le soutient dans cette aventure.
Voici sa nouvelle vidéo tournée avant le championnat du monde.
On vous laisse apprécier la technique d'Aurél.
"Golden trail" filmed in South of France with the Team of ELP Prod.
The Rallon can ride everywhere !
Hope you will enjoy it !
WE MAY NOT BE RACING BUT THAT DOESN´T MEAN I AM NOT TRYING TO BEAT YOU

Time flies, it slips away and we can never have enough of it. What would you do with a little extra? We can't turn back the clock on a misspent youth but the speed of the new Rallon gives you a few precious seconds to write your own story on the mountain.
Grab a few extra raspy breaths at the top of the climb. Whip instead of tuck. Knock your buddy off the leader board. Take the fun line instead of the easy line. Pull a snack from your pack or post a pic to instagram.
Sometimes a few seconds can seem like all the time in the world.